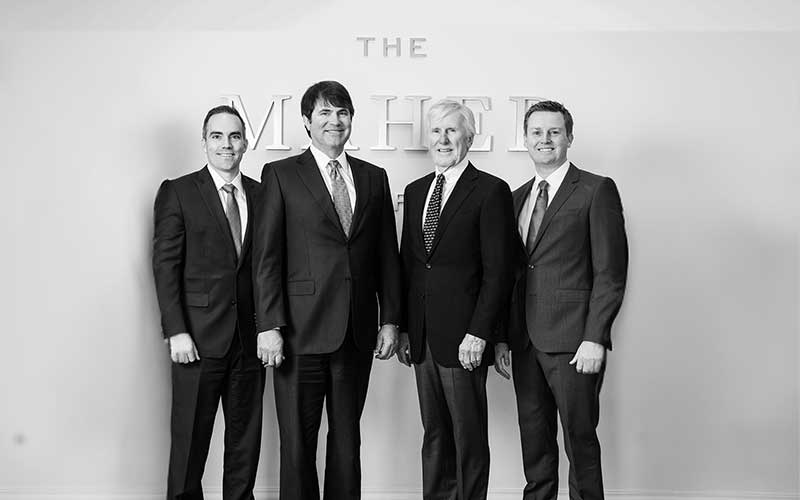 We are Florida's
Personal Injury &
Medical Malpractice Law Firm
W ith hundreds of Florida law firms to choose from, what sets us apart? It's simple—we work harder and care more.
For 50 years, we're a firm that will do what it takes to utilize the law in the protection of our clients. That's our reputation.
Meet our
Injury Attorneys
We are a tight-knit team, working together on every case so you aren't limited to one attorney or staff member. Each aspect of your case will be custom-handled by the best person for the job. Within our ranks, we have legal writers who have overpowered the top defense firms, attorneys who have the technical and scientific expertise necessary to develop and try the most complicated pharmaceutical and medical malpractice cases, and trial lawyers who have won many multimillion-dollar verdicts in medical malpractice product liability, patent infringement, auto, birth injury, premises liability and negligent security cases.
If you or a loved one has been injured due to someone's neglect, you will need the very best injury attorneys. We are especially skilled in the following plaintiff personal injury categories:
$42,075,653.58
Confidential-
Settlement
Defective drug litigation against major drug company
$35,407,322.53
Confidential-
Settlement
Defective drug litigation against major drug company
$25,000,000.00
800 Adept v. Murex, et al. -
Verdict
Patent infringement regarding 1-800 call routing technology
$24,000,000.00
Demella v. Riverside Hotel -
Verdict
Hotel premises liability/automobile accident - wrongful death
$15,000,000.00
Confidential-
Settlement
Medical Malpractice against Hospital - Birth Injury - Brain Damage