Jason Fraxedas
Jason Fraxedas was born and raised in the Orlando area. Attorney Fraxedas' father was born in Cuba, and immigrated to the United States when he was a young child to escape communism. As a result, he has always been sensitive to the injustices than can occur when the large and powerful take advantage of the individual. It comes as no surprise that his entire practice focuses on helping individuals who have been harmed when large companies place profits over people, and when people in positions of power and trust wrongfully harm those who trusted them. His practice areas include personal injury, product liability, defective drugs and medical devices, medical malpractice, nursing home abuse and neglect, catastrophic injury claims, and wrongful death.
---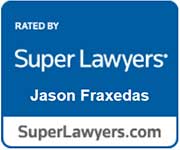 Based in Orlando, he has helped thousands of people in Florida and across the country in their time of need. He has been selected for inclusion on the Super Lawyers® Rising Stars℠ list every year starting in 2013, an honor limited to 2.5% of lawyers in the state of Florida, and also on the National Trial Lawyers Top 40 Under 40 every years starting in 2017.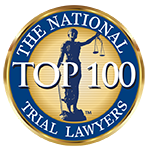 With a passion for biological sciences, Attorney Fraxedas majored in psychology with an emphasis in neurobiology at the University of Florida. He then went on to graduate from Stetson University College of Law in 2008. While a student at Stetson, he participated in the certified legal intern program with Gulfcoast Legal Services, and was certified by the Florida Supreme Court to provide free legal aid to low-income individuals. He is admitted in Florida, District of Columbia, United States District Courts for the Middle district of Florida and the Northern District of Florida.
Attorney Fraxedas spends every available moment with his wife and two children. As a family, they love playing and watching anything to do with sports and fitness, including golf, baseball, softball, basketball, and football. In whatever he does, from his career to his family to his hobbies, he is passionate, positive, and genuine.
Education
Stetson University College of Law, J.D. – 2008
University of Florida, B.S. Psychology – 2005
Professional Associations & Memberships
American Association for Justice
Orange County Bar Association
Florida Justice Association
National Trial Lawyers Top 40 Under 40 – 2017 to present
Get To Know Attorney Jason Fraxedas
Years of Practice:
10-plus
Why did you get into law: Law keeps you on your toes. We're constantly learning and working with a team trying to win. I didn't fully appreciate this until I spent some time in the practice. While some jobs might have you doing the same thing day in day out, law is different—especially complex litigation. Every case involves meeting new people to help, hearing their stories and learning about them. It also involves new adversaries to battle, new science/medicine, new legal issues to flesh out, new things to go right and new things to go wrong. In the process of trying to solve the problem, I get to learn cutting edge science and medicine from some of the top experts in the world, and work on alongside some extraordinarily talented people to find a solution to my clients' problem.
Why did you choose to work at Maher: When I was in law school trying to figure out what kind of law I wanted to practice, I had an opportunity to observe a number of cases and see how different lawyers handled things. The Maher firm had a very different feel. There was no fear regardless of the case, the adversary or the judge. It didn't matter whether they were up against a local defense firm or an international mega-firm funded by one of the largest corporations in the world. The team at Maher always calmly and firmly pressed forward. And I noticed that feeling of quiet confidence passed to the clients as well.
What has been your proudest moment so far as an attorney: After 10 years of working with one particular individual, we were able to negotiate a very successful verdict on his behalf. I really got to know this client and his family. This client was permanently paralyzed due to a mega-hospital's negligence.
What is your most notable verdict or settlement? A young man and his family called our firm after a catastrophic injury left him severely disabled. The case was difficult and complex on many levels. Prior to calling us, the family had called around to numerous law firms, and no one could help him or give him answers. We took the case and got to work. After significant discovery and investigation, we were able to get to the bottom of who, how and what was responsible for this injury that changed his and his family's lives forever. After years of hard-fought litigation and the defendant offering $0, we were ultimately able to obtain a substantial award for him, and hopefully provide some measure of closure for these wonderful people. I still speak with him from time to time, and his story serves as a reminder of why we must work hard and dig deep to be able to advocate for our clients.
Tell us a little about your family: My wife, Ashley, and I got married in the Florida Keys in 2009. We grew up together as friends and finally started dating in college at the University of Florida. We now have two amazing kids, ages 7 and 4, who we are crazy about and who keep us very much on our toes. We are a very sporty, adventurous family who loves to travel.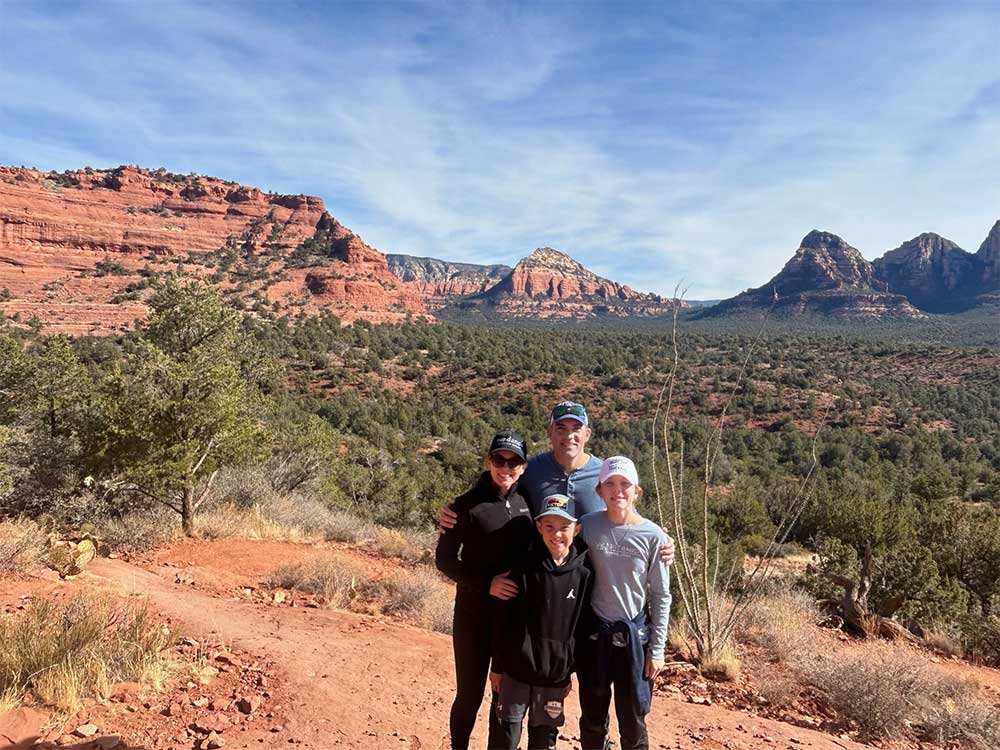 What is your favorite thing to do when you're not at work: Play with my family, do something athletically competitive (or at least watch something athletically competitive), or every once and a while–relax.