Camp Lejeune Water Contamination Lawsuit Attorneys
The Camp Lejeune Water Contamination Lawsuit is a claim against the United States government for allegedly causing cancer and other illnesses in people exposed to the contaminated drinking water at the North Carolina Marine base.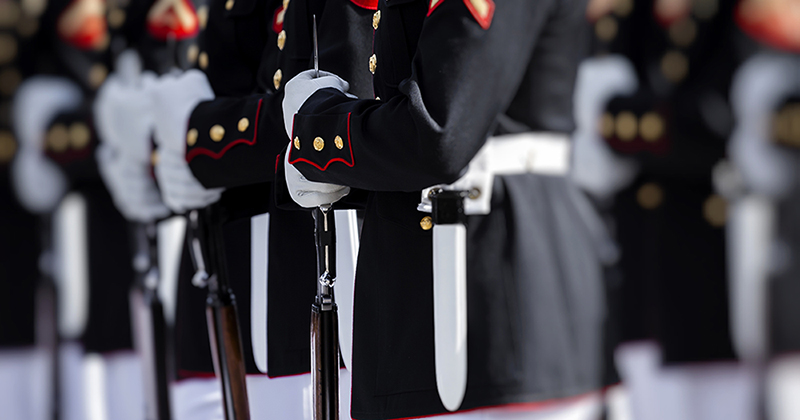 Call Us 24 Hours a Day at 407-839-0866 or Fill Out The Form Below to Schedule Your Free Consultation
To qualify for a lawsuit, you must have had 30 days or more of residence, work, or exposure to Camp Lejeune water between August 1, 1953, and December 31, 1987, including those exposed while in-utero. You could have been a military member, military family member, contractor, civilian, or anybody else who served, worked, lived, or was otherwise exposed at Camp Lejeune.
You must have developed one of the following diseases or health conditions:
Aplastic Anemia
Birth Defects
Various Cancer Of Any Kind
Cardiac Defects
Childhood Leukemia
Dementia
End-Stage Renal Disease
Female Infertility
Fetal Death
Hepatic Steatosis
Miscarriage
Parkinson's Disease
Renal Toxicity (Nephrotoxicity)
Scleroderma
Did the drinking water at Camp Lejeune make you sick?
From 1953 to 1987, the drinking water at Marine Corps Base Camp Lejeune in Jacksonville, North Carolina, was contaminated with the following carcinogens:
Trichloroethylene (TCE)
Perchloroethylene (PCE)
Benzene
Vinyl Chloride
TCE and PCE are both considered volatile organic compounds or VOCs. These toxic chemicals can cause people exposed to them to develop cancer and/or other serious illnesses. According to the U.S. Centers for Disease Control and Prevention (CDC), about one million active-duty service members, their family members, and civilians living close by may have been exposed to Camp Lejeune's unsafe water.
The Camp Lejeune carcinogens could have caused any type of cancer, including (but not limited to):
Adult Leukemia
Appendix Cancer
Bile Duct Cancer
Bladder Cancer
Brain Cancer
Breast Cancer
Cervical Cancer
Colorectal Cancer
Esophageal Cancer
Gallbladder Cancer
Hodgkin's Disease
Intestinal Cancer
Kidney Cancer
Leukemia
Liver Cancer
Lung Cancer
Multiple Myeloma
Myelodysplastic Syndromes
Non-Hodgkin's Lymphoma
Ovarian Cancer
Pancreatic Cancer
Prostate Cancer
Soft Tissue Cancer
Spinal Cancer
Thyroid Cancer
What should I do if my family or I got sick from Camp Lejeune?
Contact the Camp Lejeune Lawsuit Attorneys at The Maher Law Firm to discuss your legal options. There is no price tag that can be put on health. We promise to fight for maximum financial compensation for the suffering that you and your family unjustifiably endured.
If you or a loved one has been injured by toxic Camp Lejeune water, call the experienced personal injury and defective product attorneys at The Maher Law Firm at 407-839-0866 for your free consultation.
Get Help Now