Zantac Lawsuit Attorneys
Zantac, once the best-selling drug in the world, was wildly prescribed to and used by more than 60 million Americans who experience heart burn at least once a month. Now, a probable human carcinogen has been found in ranitidine, better known as Zantac, leading to recalls, intense investigations and millions of scared patients.
APRIL 1st UPDATE: FDA ORDERS COMPLETE WITHDRAW OF ZANTAC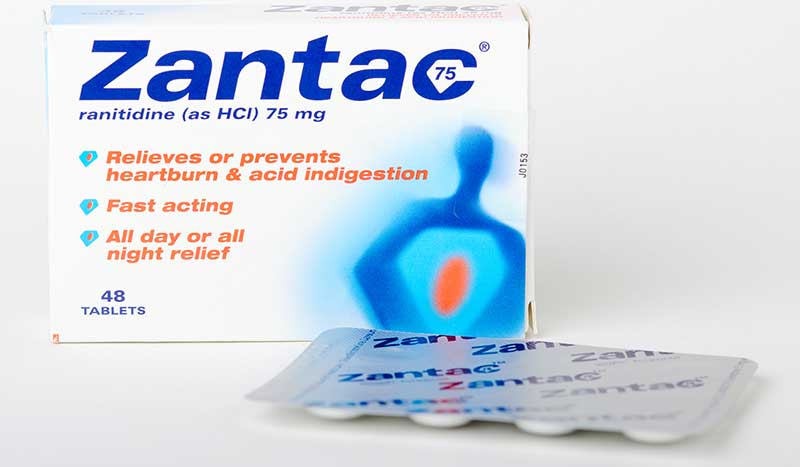 Call Us 24 Hours a Day at 407-839-0866 or Fill Out The Form Below to Find Out If You Have a Claim Against Zantac.
The Maher Law Firm is one of the country's leading legal teams fighting Big Pharma. Here is all you need to know about Zantac and Zantac generics.
WHAT HAS HAPPENED SO FAR?
The Zantac saga is new and unfolding in real time. Last year, the cofounder of a mail order pharmacy called Valisure ordered ranitidine after his infant daughter was prescribed the drug for reflux. Valisure is known for testing every batch of drugs it sells for impurities, so it was no surprise that this new father tested the drug before giving it to his baby.
And thank goodness he did.
Ranitidine tested positive for NDMA (N-nitrosodimethylamine), a known cancer-causing substance. Valisure informed the FDA of its findings by filing a "Citizen Petition"and that's where the story really begins. In September 2019, The FDA announced a voluntary recall of prescription ranitidine capsules distributed by Sandoz, the generic division of Novartis. Fast forward a bit—over the past 5 months, the FDA has announced the recall of 14 forms of prescription ranitidine. Another big pharma company, Mylan Pharmaceuticals, even recalled three lots of Nizatidine (Axid), a similar drug, because of NDMA contaminants.
Major drugstore chains, including CVS and Walgreens, are pulling Zantac and other generic ranitidine-containing medications.
WHY IS RANITIDINE BAD?
Ranitidine, better known by its brand name Zantac, is classified as a H2, or histamine-2, blocker. It's available both over the counter (OTC) and by prescription. OTC ranitidine is very commonly used to reduce the amount of acid in the stomach, therefore decreasing the uncomfortable feeling of heartburn. But there's also a prescription-only version approved to treat and prevent stomach and intestinal ulcers and gastroesophageal reflux disease.
But what was intended to help millions was just found to contain potentially extremely high levels of the probably cancer causing agent NDMA. "Every batch of every bottle of every manufacturer showed the same results: tremendously high formation of NDMA," says Valisure CEO David Light, the company responsible for first testing Zantac.
NDMA is a known probable carcinogen. It's an environmental contaminant found in water and foods and can cause cancer after exposure to high doses over a long period of time. Various studies have suggested that certain types of cancer may be associated with high NDMA exposure, including bladder cancer, stomach or gastric cancer, kidney or renal cancer, among others.
WHAT SHOULD I DO IF I TAKE ZANTAC?
According to the FDA:
If a patient is taking one of the recalled medicines, they should follow the recall instructions provided by the company. This information is available on the FDA's website: https://www.fda.gov/drugs/drug-safety-and-availability/drug-recalls
Patients taking prescription ranitidine who wish to discontinue use should talk to their health care professional about other treatment options. Multiple drugs are approved for the same or similar uses as ranitidine.
Consumers taking OTC ranitidine could consider using other OTC products for their condition.
Contact Our Expert Zantac Lawsuit Attorneys
If you or a loved one have taken Zantac and were diagnosed with bladder, stomach, kidney cancer, please let us help you. Call the Zantac Lawsuit Attorneys at The Maher Law Firm anytime at 407-839-0866. Our Dangerous Drug and Product Liability Attorneys will work to get the best possible results for your case.