Juul Lawsuits
In the mid 1990s, The Maher Law Firm played an integral role in the historic and successful battle against Big Tobacco. In fact, our firm helped the state of Florida win an $11.3-billion settlement against the tobacco industry.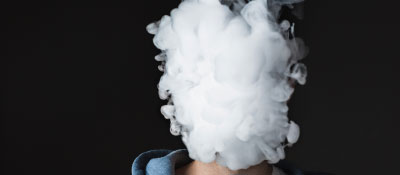 Call Us 24 Hours a Day at 407-839-0866 or Fill Out The Form Below to Schedule Your Free Consultation
Now, over two decades later, we're sad to say: here we go again. Our firm is taking on e-cigarettes and vaping devices, including JUUL.
Prior to the State of Florida's huge victory over Big Tobacco, the tobacco industry actively engaged in massive marketing campaigns to sell cigarettes to children. But after the lawsuit, the industry agreed to stop those campaigns. Since then, we've seen a dramatic decrease in youth smoking.
Until, that is, Juul and e-cigs came onto the scene. Juul has taken up where the cigarette industry left off. Juul's marketing tactics have led to a staggering increase in teen smoking.
From 2017 to 2018—in just one year—e-cigarette use among middle and high school students rose by 78 percent, meaning that more than 3.6 million kids were using the highly addictive nicotine vape pen during that period.
Each Juul pod contains the same amount of addictive nicotine as about 20 cigarettes. Even scarier, perhaps, is that most teens questioned about vaping didn't even realize that e-cigarettes contain nicotine.
Juul ads portray vaping as cool and sophisticated, with beautiful, fun young people set in trendy scenes. These ads attract kids. Juul's flavors like crème brulee, cotton candy, and mint, act as gateways to teens getting addicted to nicotine. Their flavors attract kids. Plus, these little Juul vape pens are easy to hide and look like a USB drive. Again, another element that attracts kids.
When traditional cigarettes first hit the market, the long-term data wasn't there yet to prove the dangers of smoking. Imagine if we could go back in time and warn the generations before us.
This is that time. This is the time to warn people and children of the dangers of vaping and Juuling. We have to stop Juul from marketing to our children and getting them addicted to killer nicotine.
Do You Think You Have A Claim Against Juul?
Please join me and my team here at the Maher Law Firm to make that happen. Call us at 407-839-0866 if you or your loved ones have been negatively affected by Juul or other e-cigarettes. We've already taken down Big Tobacco. We're experienced and ready to take down another harmful nicotine product.