Orlando Assisted Living Facility Abuse Attorneys
If you believe that your loved one is being abused in an assisted living home or by a home health care aide, speak with us at The Maher Law Firm. Licensed and governed by the Agency for Health Care Administration (AHCA), assisted living homes have the obligation to ensure the safety and well-being of their residents. Failure to do so could be considered as negligence. Our Orlando nursing home abuse lawyers also handle cases involving abuse in assisted living homes.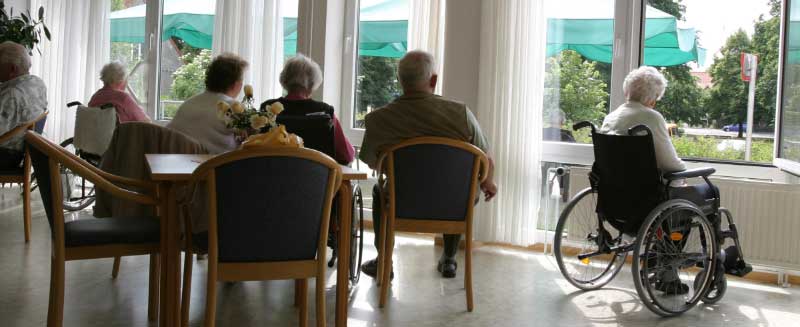 Call Us 24 Hours a Day at 407-839-0866 or Fill Out The Form Below to Schedule Your Free Consultation
If your loved one exhibits any of the following signs, you should consider investigating the quality of his or her home or assisted living care:
Medication errors
Malnutrition (sudden weight loss)
Fall-related injuries
Bed sores
Initial consultations are available. Schedule yours by calling 407-839-0866
billions of Dollars Recovered. Thousands of Cases Handled.
During our firm's more than 50 years of practice, we have had the opportunity to handle thousands of hospital and medical negligence cases. Our passion and diligence has led to countless victories and substantial settlements and verdicts. We are proud to be members of the Multi-Million Dollar Advocates Forum® for having secured billions of dollars in compensation. Should you choose to work with our firm, you can rest assured in knowing that we will seek maximum compensation for your loved one. We are willing to take your case to trial instead of accepting a quick settlement.
Need Guidance? Contact Our Assisted Living Abuse Lawyers in Orlando
When dealing with assisted living abuse, many individuals don't know who to turn to for help. Our established and dedicated legal team is here to help you protect the rights and well-being of your loved one. We will launch a careful and detailed investigation in order to determine the extent of the abuse and who should be held liable. You and your family don't have to face this stressful situation on your own. Let us help you file a personal injury case right away.
For the high-caliber services you need, seek our firm's help today.