Orlando E-Scooter Injury Attorneys
More than 70 cities across the U.S. have some type of electric scooter, and until now, Orlando and the greater Central Florida area has been able to avoid Lime, Bird, Uber and all the other scooter companies.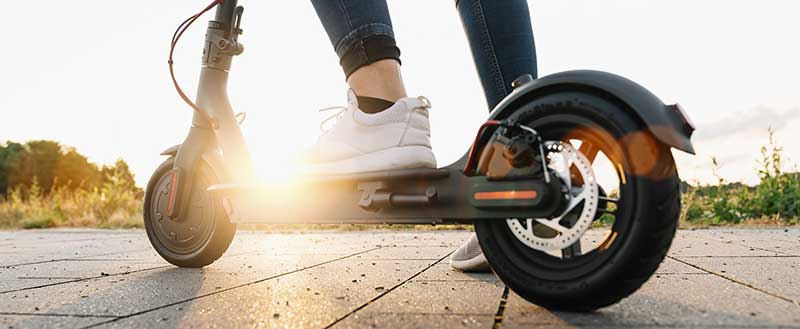 Call Us 24 Hours a Day at 407-839-0866 or Fill Out The Form Below to Schedule Your Free Consultation
But that all changed Tuesday, when the first e-scooter vendor, Lime, delivered 200 scooters to our City Beautiful. About 60 percent of the scooters are going to be in the central business district of downtown, with the remaining spread out around the city, according to Jae Cox, Lime operations manager in the Orlando area.
E-SCOOTERS COME TO ORLANDO
Electric scooters gained approval by the city council last November. Safety is said to be the number one concern among officials, which is why the city has capped the scooters to 10 mph. The city is also requiring permitted vendors to host six training classes to teach people how to safely use the scooters.
Orlando will receive 25 cents for every ride, so if we match the e-bike average of 30,000 rides per month, the city will receive $90,000 per year.
DANGERS OF E-SCOOTERS
While e-scooters are an affordable, efficient and fun way to cruise around Orlando and favorite cities like San Diego, Nashville and Atlanta, they're also extremely dangerous. These vehicles go anywhere from 10 to 20 mph and less than 2 percent of riders report wearing a helmet.
A new study tracking injuries from riding e-scooters in Los Angeles found that 250 people ended up in the emergency room just from Sept. 1, 2017 through Aug. 31, 2018. The most common injury? Head trauma. More than 40 percent, some 100 people, experienced some sort of head injury, including five major brain bleeds.
Many cities have moved to ban the electric scooters all together, stating they're causing chaos on streets and sidewalks. When the total ban wasn't successful, Nashville Metro Council voted in July 2019 to "institute emergency rules" after receiving more than 600 complaints in 2019. Many of these complaints cited scooters disrupting sidewalks, both in motion and while parked, and causing dozens of injuries and even one death.
Can you Sue if You're in an E-Scooter accident?
If you're in an accident while riding an e-scooter, you may have the right to file a lawsuit. Please contact The Maher Law Firm attorneys to discuss your potential case at 407-839-0866.