Exactech Knee Replacement Lawsuits
Have you had a knee or ankle replacement surgery using an Exactech Optetrak implant? If so, please call our firm at 407-839-0866 to see if you can file a claim against the company for its faulty products.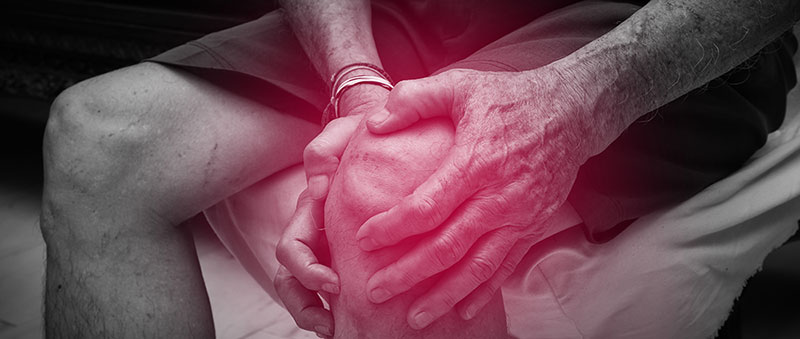 WHO IS ELIGIBLE FOR AN EXACTECH LAWSUIT
The Maher Law Firm is helping patients who underwent a knee or ankle replacement surgery using Exactech implants and now are experiencing:
Pain in the knee or ankle joint
Inability to bear weight on the joint
Grinding noise within the joint
Knee or ankle swelling
Instability in the joint
The need for painful revision surgery
FDA RECALLS EXACTECH DEVICES
Starting in August 2021, Exactech began recalling its polyethylene medical devices. The recall, now dramatically expanding, is classified by the FDA as a Class II recall: "A situation in which use of or exposure to a violative product may cause temporary or medically reversible adverse health consequences."
The manufacturer recall is for the following defective devices: Exactech Knee and Ankle Ultra-High Molecular Weight Polyethylene, and include specific OPTETRAK®, OPTETRAK Logic®, and TRULIANT® tibial inserts and components, as well as VANTAGE® fixed-bearing liner components.
What's happening to the faulty devices? The polyethylene, or plastic, inserts can potentially wear out early and progressively get worse over time, causing intense pain and the need for revision surgery.
WHAT DO I DO IF I HAD AN EXACTECH KNEE REPLACEMENT?
If you are experiencing pain, please seek medical care and call our office for a free consultation: 407-839-0866.
THE MAHER LAW FIRM HAS DECADES OF EXPERIENCE WITH MEDICAL DEVICE CASES
Our medical- and scientific-minded attorneys have worked for more than 50 years to right the wrongdoings of bad medical devices. We have helped recover millions of dollars for our clients, some of whom suffered severe or even life-threatening illnesses due to medical negligence or defective medical devices.
MORE INFORMATION
For a full report of Exactech's recall, please see here: https://www.exac.com/medical-professionals/recall-information/
Part of the problem with these medical devices is in the packaging. In Exactech's recall, they state, ""one of the packaging layers for the plastic insert… may allow oxygen from the air to diffuse into the plastic insert prior to it being implanted in your knee… .this can lead to a process called oxidation, which can cause the plastic to wear out earlier than expected or to become damaged after it is implanted into the patient's body."