Florida Nursing Home Abuse: Bedsores
Nothing is more distressing than finding out that your loved one has been mistreated, abused, or neglected while under the care of a nursing home. We trust in these facilities to provide the level of care and attention our elderly loved ones deserve, but sadly, this is not always the case. In fact, the Centers for Disease Control (CDC) estimates that about 1 in 10 nursing home patients develop bed sores, also known as pressure ulcers or decubitus ulcers, because of neglect. If you have reason to believe that your family member was abused or neglected by those entrusted with their care, we encourage you to discuss your options with an Orlando nursing home abuse lawyer at The Maher Law Firm as soon as possible. We are ready to help your family seek justice.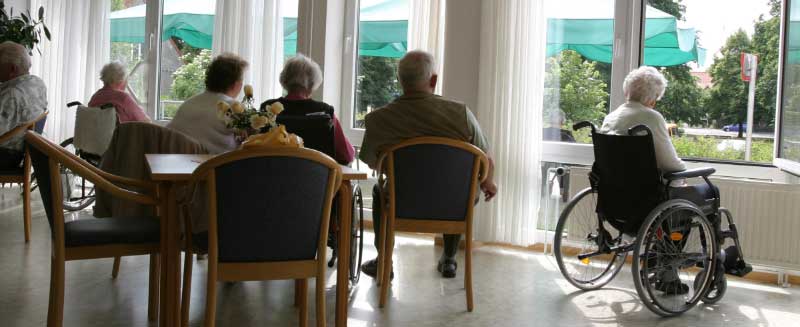 Call Us 24 Hours a Day at 407-839-0866 or Fill Out The Form Below to Schedule Your Free Consultation
Why call the Orlando nursing home abuse attorneys at The Maher Law Firm?
We have been representing injured victims since 1969
We have recovered billions of dollars for our clients
We were named among the "Best Law Firms" by U.S. News
We are members of the Multi-Million Dollar Advocates Forum®
We will start your case with a free, no-risk consultation
Common Causes of Bed Sores Among Nursing Home Residents
Pressure or decubitus ulcers are lesions caused by prolonged pressure on the skin. In nursing homes, bed sores are most common among patients who are confined to a bed or wheelchair. Residents are encouraged to move around and shift positions every few hours in order to prevent pressure sores, but without assistance, this is impossible for many. This is why staff members must be diligent and attentive.
In order to prevent bed sores from developing, caregivers must do the following:
Move or reposition patients who require assistance
Provide pillows or foam padding to help relieve pressure
Ensure that the patients' bedding and clothing remain dry
Provide prompt medical treatment if bed sores develop
Check on residents daily, especially high-risk patients
Do You Suspect Your Loved One Is Being Mistreated in a Nursing Home?
If caregivers or staff members fail to provide the level of hands-on attention many nursing home residents require, it won't be long before bed sores appear or worsen. If you have reason to believe that your elderly loved one has developed pressure ulcers as a result of nursing home negligence, please do not wait to take action. The Maher Law Firm is ready to help you and your family pursue the level of compensation you deserve.
Contact our firm at 407-839-0866 to arrange your FREE, no-obligation consultation.