Florida Nursing Home Abuse Lawyers
There is nothing more upsetting or distressing than discovering that your elderly loved one has experienced abuse or neglect at the hands of those who should be caring for their well-being. Nursing home abuse cases are serious and require immediate legal action. At The Maher Law Firm, we are passionate about protecting the rights of the elderly. Our firm's excellent track record includes recovering billions of dollars in compensation for victims of personal injury and hospital negligence. We are ready and willing to help you take action against a negligent nursing home in Orlando.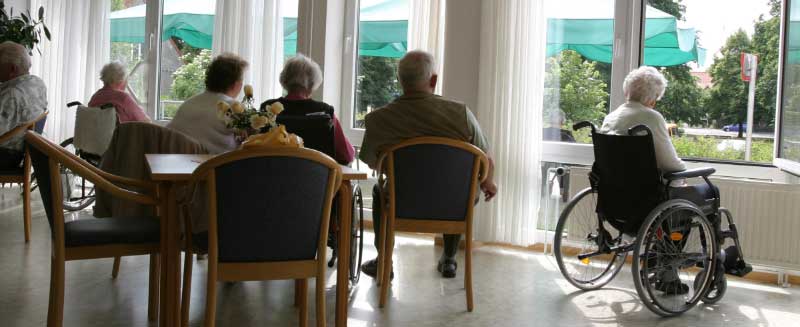 Call Us 24 Hours a Day at 407-839-0866 or Fill Out The Form Below to Schedule Your Free Consultation
Why Should You Contact The Maher Law Firm?
We have recovered billions of dollars on behalf of our clients
We have been representing injured victims for more than 40+ years
We have earned a place in the Multi-Million-Dollar Advocates Forum®
We have been included among the "Best Law Firms" by U.S. News
We will start your case with a FREE, no-obligation consultation
What are the Signs of Nursing Home Abuse & Neglect?
Some of the most common signs of nursing home abuse and neglect include:
Untreated bed sores or pressure ulcers
Evidence of malnutrition or dehydration
Broken bones, lacerations, sprains, bruises, etc.
Sudden or inexplicable changes in behavior
Dirty or soiled bedding/lack of hygiene
Are You Ready to Take Action? Contact The Maher Law Firm for Help!
Over the last 50 years, the Florida nursing home abuse lawyers at The Maher Law Firm have been fighting to protect the rights, safety, and best interests of nursing home abuse victims in Florida. As our client, you can expect your case to be treated as a top priority. Together, we can hold negligent nursing homes accountable for their actions. Contact our office today to find out how we can help you seek fair compensation.
If you or a loved one has suffered abuse or neglect at the hands of a nursing home, assisted living facility, or private caretaker, please contact The Maher Law Firm to learn more about your legal options. We offer free initial consultations, so please give us a call today: 407-839-0866.