LAWSUIT ALLEGES BABY FORMULA CAN CAUSE INFANT DEATH
The Maher Law Firm is family first. Many of us are parents; some of us are even grandparents. And being a parent means there are some things that you instantly understand about other parents. They can be total strangers, but when you see a new dad struggling to get a crying baby in a car seat, you know how they feel. You see a tired mom crying trying to breastfeed, you get it. You see the look of pure joy when a parent sees their toddler hit a baseball for the first time, yep. You've been there. The emotions, anxiety, sleep deprivation, devotion, pride, selflessness, loss of self. Once a parent, you understand.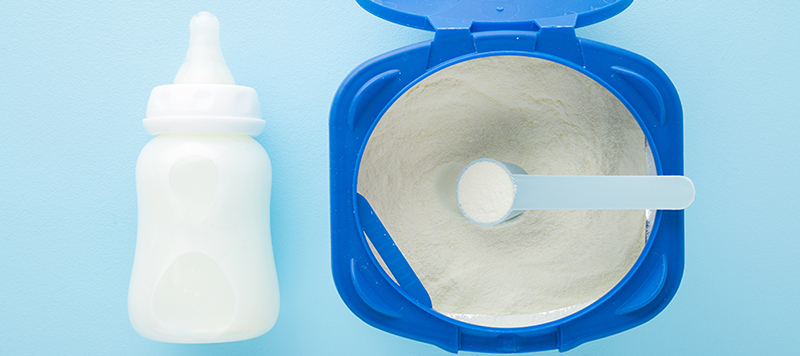 Call Us 24 Hours a Day at 407-839-0866 or Fill Out The Form Below to Schedule Your Free Consultation
That's why, when we learned of infant formula harming newborns, it hit us extra hard. Working in our field of practice, we see so many tragic situations. But knowing the very thing that is supposed to keep a defenseless, beautiful newborn baby alive is causing them great pain, or even death, is unfathomable.
WHAT IS GOING WRONG WITH FORMULA?
Babies born prematurely, before 37 weeks, are more vulnerable and need extra special care, especially when it comes to nutrition. Abbott formulas, like Similac and other popular brands, are used to help struggling new parents care for their preemie newborns. Abbott often labels their products as "similar to or even superior to human breast milk." But the reality is that study after study has found that cow's milk-based formulas can be incredibly harmful to premature babies, sometimes causing necrotizing enterocolitis. Even worse, Abbott has been accused of "often intentionally" mislabeling and misrepresenting its formula to both the public and health care community, purely for sales and marketing tactics.
WHAT IS NECROTIZING ENTEROCOLITIS?
According to the Cleveland Clinic, necrotizing enterocolitis, "is a condition that causes intestinal tissue to die. It can also cause a hole in the intestine. Bacteria can leak through this hole, causing serious abdominal infections." Premature babies are at a higher risk of NEC than full-term babies. According to the lawsuit and a study on 926 preterm infants, NEC is 6 to 10 times more common in exclusively formula-fed infants than in those fed breast milk alone.
What Can I Do
Our expert legal team at The Maher Law Firm is here to help you through these difficult situations. Please call 407-839-0866 so we can guide you.