Meet Maher Law Firm Client Jeff Metz
"When I was first referred to the Maher Law Firm, I was running out of my two-year window that I had to file my case. I had already been to meetings with several other law firms around Orlando. I kept hearing that my case was too questionable and too small with too big of a risk. My case would be too long of a process for their firms. It seemed to me that a lot of these attorneys were only interested in slam dunks.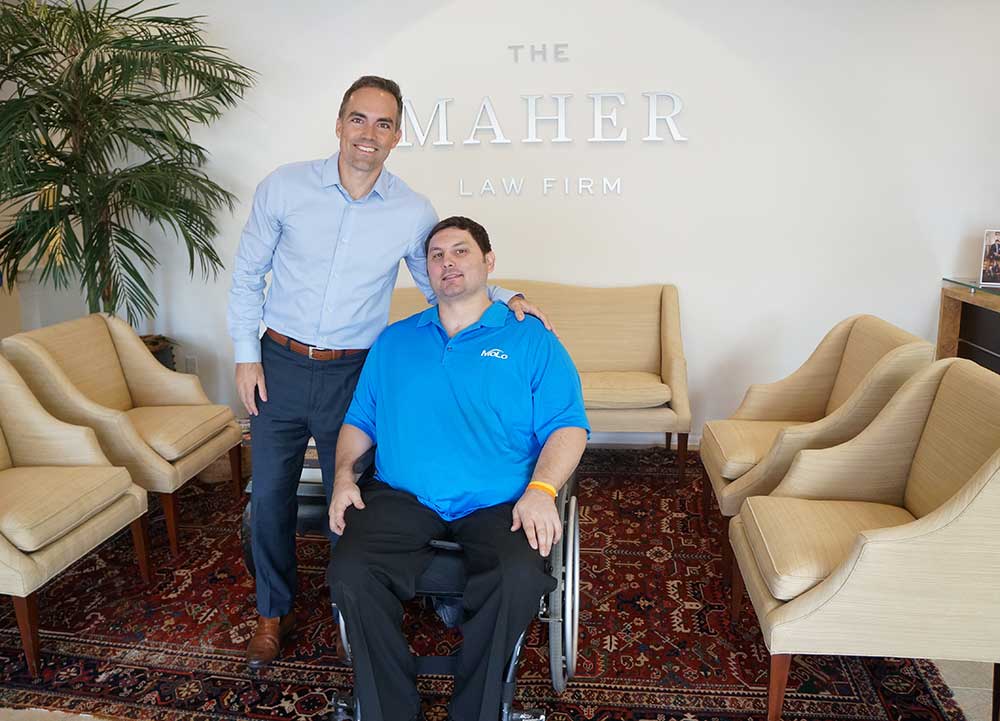 Call Us 24 Hours a Day at 407-839-0866 or Fill Out The Form Below to Schedule Your Free Consultation
"I was turned down by 3 or 4 other firms. But then I contacted the Maher Law Firm.
"When I first contacted The Maher Law Firm, their staff immediately over-nighted important documents for me to sign. What I needed to start my case came to me the next day, many states away. They were on it.
"My initial impression: I wasn't just another case. They were listening. My case was meaningful to them. They immediately gave me confidence. From that first day, everyone at the firm was very attentive.
"My attorney at The Maher Law Firm, Jason Fraxedas, was truly there for me through the whole process, and still is, even post-settlement. Anytime I had a question, Jason was there, even well after office hours. It was a very comforting feeling. I truly felt like anything I needed, he would help. Even if he didn't know the answer right away, he'd say, "I'll find out." He had 100 percent follow through on everything he said. I have nothing but good things to say about Jason.
"Throughout the whole process, I felt that The Maher Law Firm team prepped me for everything. The whole situation was laid out very clearly every step of the way. They were always upfront, whether it was good or bad. They were always transparent.
"The Maher Law Firm gets big money, but at the same time I always felt like it was a very at-home atmosphere. Whether it was the attorneys or the staff, they are as thorough as I could have ever asked for and more. They are so transparent with your case and take everything in a subjective but empathetic way.
"I'll never walk again, but The Maher Law Firm helped me deal with my injury financially.
"I would highly recommend The Maher Law Firm.
-Jeff Metz