Why Choose The Maher Law Firm?
At The Maher Law Firm, we like to let our reputation and recent victories speak for themselves. Why should you choose us as your attorneys? Meet Mr. Angelo Disanti.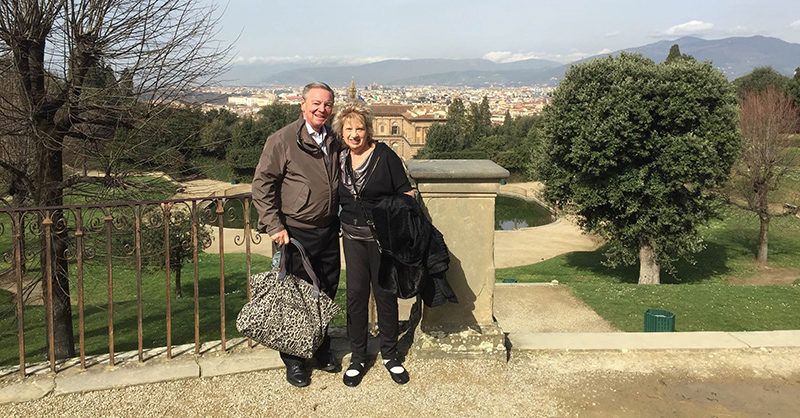 Call Us 24 Hours a Day at 407-839-0866 or Fill Out The Form Below to Schedule Your Free Consultation
INTERVIEW WITH MR. ANGELO DISANTI
Q: What was your initial impression of the firm?
A: I didn't have any experience of being involved in a lawsuit and was reluctant to initiate my lawsuit. But from the first time I spoke with Steve and Cindy they both made me feel confident that my case would be resolved with a positive outcome. Throughout the entire case, from the very beginning, I felt that the Maher Law Firm staff was interested in me personally and my case.
Q: How did the firm help guide you along the way?
A: Being from out of state, I was concerned that the process would be difficult for me since I had very limited movement caused by my accident. Steve and Susan made the entire process easy for me. They gathered all the medical records for my case in both Florida and New York. They kept me informed throughout the entire process. They always updated me and shared information with me about the case. I always felt secure in their hands and very involved.
Q: How was the Maher Law Firm different from other law firms?
A: I felt that everyone at the Maher Law Firm took a personal interest in me and my case. They made the process very easy for me. I felt that I had an entire team on my side. This made me feel very confident and secure. I knew that the Maher Law Firm was advancing my case as quickly as possible.
Q: Throughout your case how did the firm communicate with you?
A: The communication was constant and timely throughout the process by phone, texts and e-mail. I had the business and cell phone numbers of everyone, and they responded to me almost immediately every time I called with a question or concern. In particular, Susan, Steve's paralegal, was always available to me and treated me like a personal friend. Susan was knowledgeable, considerate, patient and helpful to me.
Q: What would you tell friends about the firm? Would you recommend the firm to friends and family?
A: I would highly recommend the Maher Law Firm—they exceeded my expectations. The Maher Law Firm made my lawsuit process easy, understandable and successful. Thank you to EVERYONE at the Maher Law Firm.