Uloric Lawsuit Attorneys
Yet another instance of bad Big Pharma. The Maher Law Firm is now investigating claims against Uloric (febuxostat), a Takeda drug prescribed to treat gout.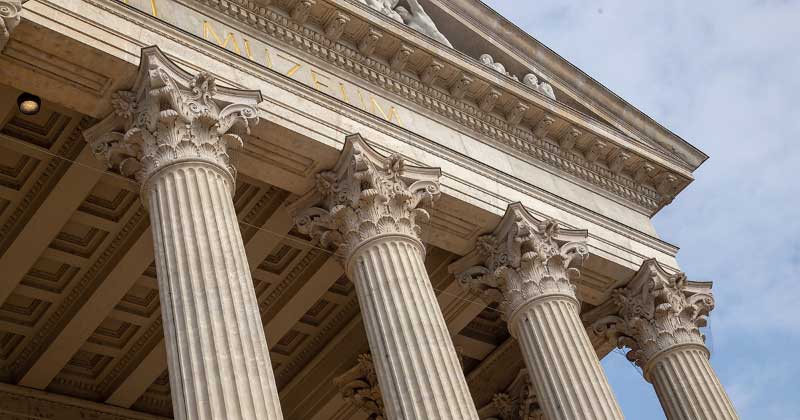 Call Us 24 Hours a Day at 407-839-0866 or Fill Out The Form Below to Schedule Your Free Consultation
WHAT IS GOUT?
Gout is a very painful type of arthritis that affects 8.3 million adults in the United States alone. Gout occurs when uric acid builds up in the body and causes inflammation in the joints. Uloric attempted to reduce the acid, and therefore prevent the inflammation. But, a whistleblower lawsuit was filed (a type of lawsuit where an individual stands up and sues on behalf of the U.S. government), claiming Takeda, the manufacturer of Uloric, intentionally withheld risk information and that Takeda failed to report that the drug could interact with other medications.
BLACK BOX WARNING
Takeda made $1.9 billion in U.S. Uloric sales from 2012 to 2017. In 2015, just one year, 1.3 million U.S. prescriptions were given out, making Uloric the 46 the most prescribed brand-name medication that year. In November 2017, the FDA issued a safety communication warning after clinical trials proved the drug increases heart-related deaths. The FDA-mandated study, published in the New England Journal of Medicine, led to the FDA adding a Black Boxed warning to Uloric in February 2019. Black Boxed warnings are the most serious a drug can come with.
The Black Box Label reads:
WARNING: CARDIOVASCULAR DEATH See full prescribing information for complete boxed warning.
Gout patients with established cardiovascular (CV) disease treated with ULORIC had a higher rate of CV death compared to those treated with allopurinol in a CV outcomes study. (5.1)
Consider the risks and benefits of ULORIC when deciding to prescribe or continue patients on ULORIC. ULORIC should only be used in patients who have an inadequate response to a maximally titrated dose of allopurinol, who are intolerant to allopurinol, or for whom treatment with allopurinol is not advisable. (1)
WHAT DOES THIS MEAN FOR ME?
Uloric is still being manufactured and prescribed. However, because of the cardiovascular risk of Uloric, the FDA has now instructed doctors to limit the use of Uloric, and only try it if they are unable to manage gout by other means.
When you take a prescription to ease illnesses and diseases, you trust that the drug will help you—not make you worse. And, you trust that the people involved are forthright and honest in their efforts to produce drugs that are intended to help others. But in many cases, we've found that companies are the opposite and withhold critical information in an effort to rush a drug to market, and, ultimately, to make billions of dollars.
Please let us help you if you have taken Uloric and are having serious side effects. The Maher Law Firm has been helping accident victims and fighting for consumer rights for more than 50 years. We're on your side and here to help you.
QUESTIONS AND ANSWERS WITH THE MAHER LAW FIRM ATTTORNEYS:
Q: What manufacturer is involved in the Uloric cases?
A: There is only one manufacturer of Uloric: Takeda pharmaceuticals. Takeda is a Japanese company with a large United States presence.
Q: How do I know if I have a case:
The Maher Law Firm is currently investigating cases where gout patients were prescribed and took Uloric. While taking it—or shortly thereafter—patients suffered a heart attack, stroke, required bypass surgery, or, terribly, even died. If you've taken Uloric and have had any of these cardiovascular complications, please call the Maher Law Firm and we will be happy to walk you through the process of whether you may have a lawsuit against the maker of Uloric.
Q: Is Uloric still on the market? Has it been recalled?
A: The drug first came on the market in 2009. It is still on the market, and there are currently no generic versions available. It has not been recalled, though the FDA has issued a black box warning and instructed doctors to restrict its use.
Q: What is some of the background as to why The Maher Law Firm is now getting involved in Uloric cases?
A: The Maher Law Firm's investigation into Uloric revealed that the FDA twice denied Takeda's application for the drug, based in part because of concerns of cardiovascular risk. There was also a question as to whether Uloric was actually effective in treating gout flare ups. On the third application, the FDA allowed Uloric to market, but only on the promise that Takeda would conduct clinical trials to ensure cardiovascular safety. These postmarket studies in fact showed the exact opposite: there is an increased risk of cardiovascular injury, like heart attacks, stroke, bypass surgeries and death in those taking Uloric. These concerns were the basis for the Black Box Warning added earlier this year.