Johnson & Johnson Talcum Powder Lawsuit Attorneys
For many women, talcum powder is a frequently-used product for feminine hygiene. However, recent studies report this product is linked to a fatal form of ovarian cancer, which occurs in thousands of women annually.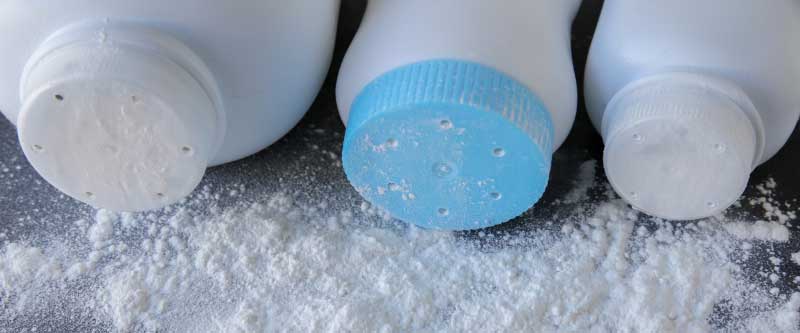 Call Us 24 Hours a Day at 407-839-0866 or Fill Out The Form Below to Schedule Your Free Consultation
Currently, The Maher Law Firm is reviewing cases involving women who have developed ovarian cancer after using the talcum powder product made by Johnson & Johnson. Call our team today for your obligation-free case evaluation!
What Constituents in the Talcum Powder Cause Ovarian Cancer?
Primarily, talcum is made using the following ingredients:
This substance is ground into a powder form. Then, the product can reduce friction and absorb moisture. For this reason, the powder is used to prevent individuals from developing rashes and to keep areas of the skin dry. However, when this product is used on the genital areas, these harmful particles can travel inside the body where is can become trapped in the ovaries. When this occurs, a woman can sustain serious inflammation of the ovaries, which can cause ovarian cancer cells to grow.
In addition, the Cancer Prevention Research journal states that women increase their risks of ovarian cancer by 41% when they use talc-based powder near the genitals. Yet, these dangerous products have not yet been removed from the market nor have they been regulated or manufactured with warnings attached.
Representing Accident Victims for More Than 40 Years
At The Maher Law Firm, our team is dedicated to obtaining the most positive results for our clients. If you have used talcum powder produced by Johnson & Johnson and believe the product may have harmed you, get in touch with our Orlando personal injury lawyers right away. We believe no person deserves to suffer a lifetime of pain or injuries due to another person. That is why we are ready to stand by the sides of those who have been wrongly injured.
Our Defective Product Lawyers are Ready to Defend You
Don't wait another minute to retain the legal representation you need. Call The Maher Law Firm at 407-839-0866 and we can examine the details of your case!