Is Juul targeting teenagers through its marketing tactics?
Juul, the sleek, flavored, USB-flash-drive looking e-cigarette brand, has completely dominated the market since it was introduced in 2015. Tragically, this rise can largely be pinned to its massive popularity among tweens and teens, leading to what public health officials, the FDA and the CDC have even deemed a youth e-cigarette epidemic. The numbers are terrifying: In 2018 alone, e-cig use among high school students rose by a whopping 78 percent, meaning more than 3.6 million middle and high school students were using the highly addictive nicotine vape pen.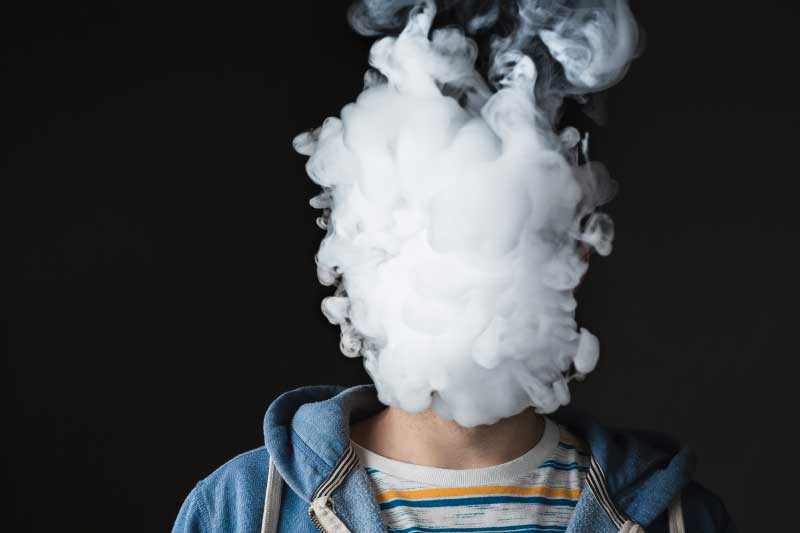 Call Us 24 Hours a Day at 407-839-0866 or Fill Out The Form Below to Schedule Your Free Consultation
So why is Juul so popular with kids? One of the possible answers: Juul's marketing and advertising tactics.
When it first launched, Juul relied primarily on social media outlets like Facebook, Instagram and Twitter. On those platforms, ads didn't feature older adults switching from conventional tobacco-burning cigarettes to Juul; rather, they featured young, playful 20-somethings having fun and partying. The ads were set in trendy, aspirational settings—the kinds teens see and want to be a part of. Juul also relied on hashtags and social media influencers to promote and spread their message, tactics obviously more familiar and popular with young people.
"There's overwhelming evidence that the behavior of Juul contributed to the product being sold to youth," says Dr. Robert Jackler, a professor and the principal investigator at Stanford Research Into the Impact of Tobacco Advertising at the university's medical school.
In late 2018, the FDA conducted a surprise raid of Juul Labs' San Francisco headquarters, seizing thousands of pages of documents—all, reportedly, relating to the e-cig company's marketing practices. Then, just a month later, in an effort to prove Juul isn't targeting minors, the Silicon Valley e-cig startup shut down its Facebook and Instagram accounts.
Each Juul pod, which clips to the end of the Juul vape pen, contains the same amount of addictive nicotine as about 20 cigarettes. Even scarier, perhaps, is that most teens questioned about vaping didn't even realize that e-cigs contain nicotine.
Also attractive to kids are Juul's different flavourings like crème brulee, fruit medley and mint. According to Tobacco Free Kids, flavors play a key role in initially getting kids addicted to tobacco products. They try the cotton candy flavor, use it a few times and get addicted to the nicotine.
School boards and educators are reporting an alarming level of middle and high school students using Juul, noting that the device is so small that it's easy to hide in backpacks, pencil boxes and lockers.
Since 2009, flavored cigarettes have been banned by the federal government, primarily because it can attract teenagers, but some tobacco products remained excluded from the ruling. JUUL generally doesn't contain tobacco, but the nicotine in its products are obtained from plants. These plants are classified by the FDA as non-tobacco substance but are listed as cigarette products. This is what e-cigarette companies have exploited and used as a loophole to develop more than a thousand of different flavor variations. Other companies sell their e-cigarette flavor as unicorn pop or sour candy worm, but JUUL has been extremely intentional with their flavor names, using crème brulee, cool cucumber and mango, which in return makes teenagers feel that it is safe to use.
The FDA has already sent more than 1,300 warning letters to different e-cigarette manufacturers and retailers for marketing their products to teenagers. FDA has issued a notice to JUUL and four other top e-cigarette brands to submit plans which should clearly describe why their products are being used by underaged people.
Do You Have Questions About Your Teenager Using a Juul?
If your teenager has become ill due to Juul use, please call The Maher Law Firm at 407-839-0866 to speak with one of our Product Liability Attorneys today.