Hurricane Safety Tips from The Maher Law Firm
Here in Central Florida, we are unfortunately all too familiar with this time of year—hurricane season. But no matter how many times we go through these scary experiences, they never get less scary.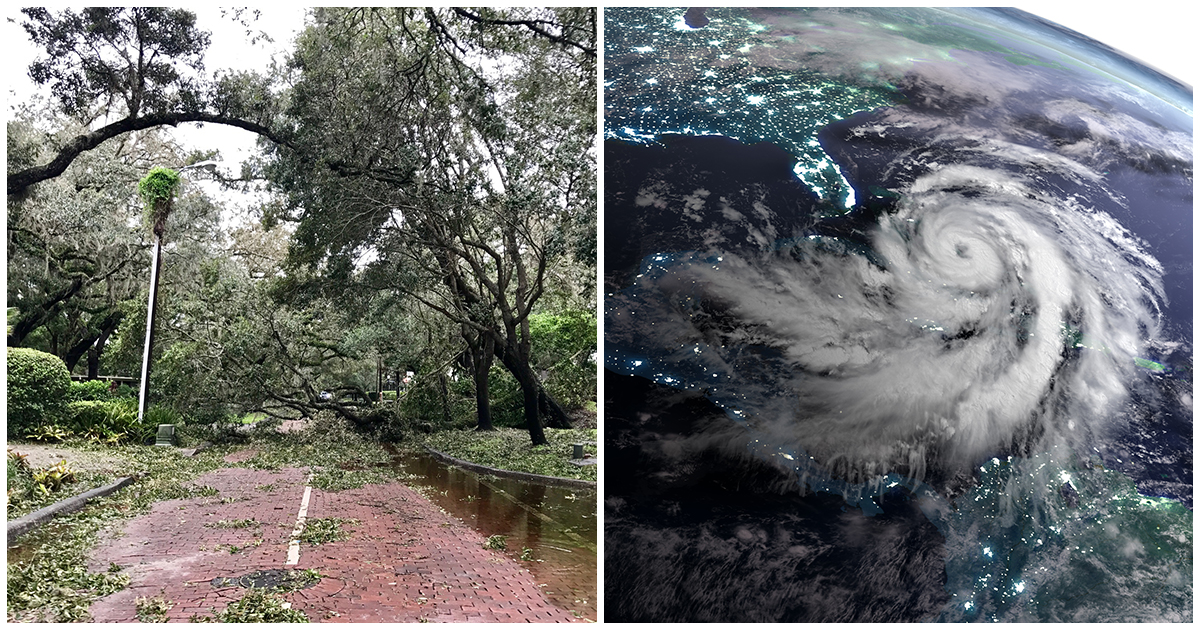 As Hurricane Dorian's path steers more certain toward Florida and our Orlando home, we want to be sure you and your family are staying safe and are thoroughly prepared. We know here at our office, no matter how slowly a hurricane moves or how early the meteorologist warns us of a potential storm, these hurricanes still seem to surprise us. All the sudden, gas lines get longer, grocery store shelves are more barren. And for good reason.
According to Fox 35 meteorologist Glenn Richards, "This would be the strongest hurricane to hit Central Florida in over 30 years. Hurricane-force sustained winds would be carried across the entire width of the state if the current forecast holds."
That forecast, as of Thursday morning, has Hurricane Dorian heading right toward Central Florida, making landfall early Monday morning south of Cape Canaveral as a category 3 storm with 125 mph. It weakens a bit as it makes its way to Orlando by Tuesday morning as a category 1 storm with 85 mph winds. Right now, Hurricane Dorian is moving through the Caribbean's warm waters, allowing it to maintain and even increase in intensity. But a lot can still change, according to the National Hurricane Center, depending on a huge ridge of high pressure—how strong that high pressure is will either steer the hurricane north or south.
While we wait and pray, The Maher Law Firm has put together some safety tips to help you in case this storm comes our way.
PREPARING YOUR FAMILY FOR HURRICANE DORIAN
Water: While it's great to have a pack of plastic water bottles on hand, we also suggest pre-filling tons of pitchers, reusable water cups, beverage dispensers, etc. with filtered water from your fridge. That way, it creates zero plastic waste, and, if you don't end up needing the extra water, you can use it to water plants.
Fridge/Freezer: The days leading up to a hurricane's landfall, try to plan your meals with some of the perishables already in your fridge and freezer. That way, if you lose power, you won't lose as much of the expensive food you've stored. Also, a great tip is to freeze extra water bottles and bags of water. That way, if the power does go out, these frozen water bottles and water bags will serve as ice to keep your food from rotting as quickly.
Non-Perishable Food Items: Make sure to have extra canned and boxed items in case the power goes out. We like to have extra protein bars on hand to supplement nutrition. Think of things, like cans of black beans, that offer nutrition and can be heated on a gas grill.
Battery-Powered Fans: Jump on Amazon right now and order a few battery-powered fans. If the power and air conditioning go out, these fans will be your best friends—especially to sleep at night.
Propane Grills: Get extra propane! If the power goes out, you can heat cans of beans, grill burgers and keep eating relatively normal. We have even boiled water on the grill to make boxed macaroni and cheese for kids.
Electric Tea Lights: Instead of hot candles, opt for the little electric tea lights that you can place all around the house. You can get 100 for about $25 on Amazon. They're safe for pets and kids, create zero extra heat if the A/C goes out and you can use them after the hurricane for decoration.
PREPARING YOUR HOME BEFORE HURRICANE DORIAN
Check to see if your county or city is offering sandbags. Our home of Winter Park allows each resident to fill 10 sandbags. If you're in Orlando, this link could be helpful: WESH 2: Where to get sand bags
Protect your windows and doors with plywood or storm shutters.
Secure any outdoor furniture or objects that could become airborne during the storm. This could include putting plastic, outdoor chairs in your swimming pool.
WHAT TO DO IF A HURRICANE WARNING OR WATCH IS ISSUED
Leave low lying areas.
Have a full tank of gas for your vehicles.
Have several days of supplies for each family member and pet.
If an evacuation order is issued, leave immediately and follow your evacuation routes.
DURING A HURRICANE
Stay away from windows.
Monitor Weather and Civil Service Bulletins on either regular or NOAA radio.
Have supplies on hand.
Remain indoors when the eye moves over your area because the storm will resume shortly.
AFTER A HURRICANE
Make sure the storm has completely passed before going outside to inspect your property.
Be on the lookout for wildlife that may have been displaced by the storm.
Report downed power lines, and stay away from them.
We hope these tips are helpful for you and your family. Please stay safe during Hurricane Dorian, and please use this page as a resource to prepare for the entire hurricane season.