How to Get Your Car Repaired After a Car Accident in Florida
When you are hurt in a Florida Car Accident, you may suffer serious injuries because of the impact from the accident. Your car will also be damaged and in need of repair. Getting the damages to your car fixed is important. You want to get your life back to normal as quickly as possible after this traumatic event, but you also want to do so in a way that will not leave you out too much money. This is especially true if another driver was at fault for the accident.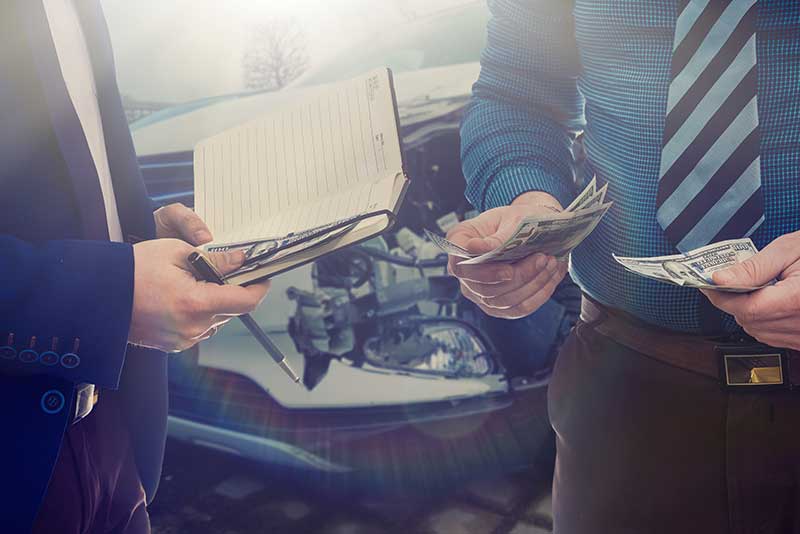 Call Us 24 Hours a Day at 407-839-0866 or Fill Out The Form Below to Schedule Your Free Consultation
How to Get Your Car Repaired After a Car Accident in Florida
If your car was damaged as a result of your Florida Car Accident, here are a few tips to help you get quality repairs completed as quickly and efficiently as possible.
Use your collision coverage

- The fastest way to get started on your car repairs is to use your own collision insurance. This requires filing a claim and paying your deductible initially. Then, your insurance company will go to the other person's insurance company to get payment for the repairs. Your deductible should be paid back to you in your settlement offer, which a Florida Car Accident Lawyer can help you recover.

Choose the repair shop of your choice

- An insurance adjuster from the other person's insurance company may try to pressure you into using one of their repair shops. They tell you that their shop has been approved and that it is faster or better than other shops. While it may be true in some cases, most of the time an insurance company is only motivated to get you to use their car repair shop because of the relationship they have with the repairmen and owner. Only use a car repair shop that you feel comfortable with.

You may be eligible to receive compensation for the lost value in your car

- In some cases, your car will lose value because of the crash. This is not something you should have to pay for. Fighting insurance companies to cover this diminution in value can be exceedingly difficult. With help from the Expert Florida Car Accident Attorneys at The Maher Law Firm, you have a better chance at getting paid for the higher value of your vehicle.
Get Help With Your Repairs After A Car Accident
After a car accident in Florida, you will want to repair the damage to your body car as quickly as possible. To do this without having to pay out of pocket for someone else's mistakes, you may need guidance from an auto accident attorney that knows how to handle an auto accident that occurred in Florida. The Maher Law Firm is based in Orlando and has over 50 years of experience getting results for clients that have been injured in car accidents. Please call us anytime at 407-839-0866 for your free, no cost consultation. We want to get the best possible results for your Florida Car Accident Case.