How to Get Relief from Airbag Injuries after an Orlando Car Accident
When your car collides with another vehicle, it is common for your airbag to deploy. Although airbags are vital safety equipment in your vehicle, they can still cause some injuries. These injuries tend to be far less traumatic than if the airbag was not available during the impact, but the injuries caused by the airbag deploying can still be a nuisance.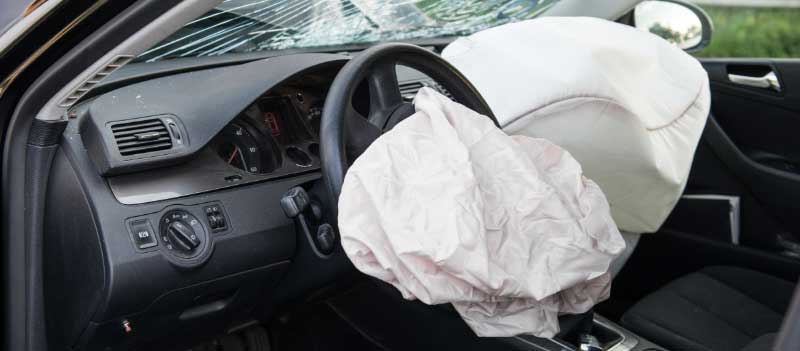 Call Us 24 Hours a Day at 407-839-0866 or Fill Out The Form Below to Schedule Your Free Consultation
If you were hurt by an airbag in your car accident, here are a few a tips to help you get relief as you recover from the collision from the Orlando Auto Accident Lawyers at The Maher Law Firm.
Keep open wounds covered

– By placing a clean, dry bandage over your open wound, as your doctor recommends, you can help keep debris out of your open cut so it can heal faster. If your doctor allows, putting antibacterial ointment on your cut can help relieve itching and dryness as it heels.

Reduce facial swelling

– If your eyes or another part of your face were hit hard, you may have some swelling. Try using ice packs to help bring the swelling down and numb the pain.

Skin burns and irritation relief

– When an airbag deploys, the dust can burn your skin. Use cool cloths to help alleviate the burning sensation felt from the airbags.
You may also be prescribed pain medication or steroid ointments to help lower your pain level and decrease swelling. Use these as directed by your doctor only when needed.
Airbags Can Cause Serious Injuries, Get Help Today!
If you have been hurt by an airbag in a car crash, you may need the help of an auto accident attorney. The Orlando Car Accident Attorneys at The Maher Law Firm can help you get a fair compensation for your injuries so that you are not left to pay for the mistakes of other drivers.