How Does Corona Virus Affect My Pending Legal Case?
The COVID-19 pandemic has turned all of our lives upside down. So what happens if you're currently involved in a lawsuit? The short answer: we're still working diligently to progress your case, but you might experience delays due to court closures.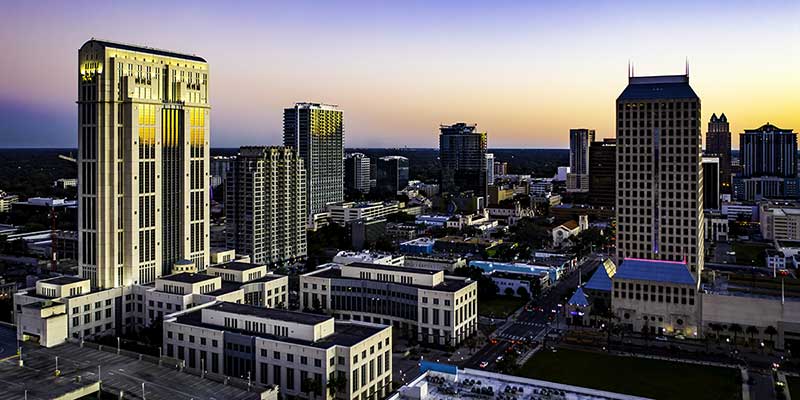 Call Us 24 Hours a Day at 407-839-0866 or Fill Out The Form Below to Schedule Your Free Consultation
According to the Orange County Clerk of Courts website, as of Monday, April 6, most in-person court services are suspended. The site says, "The Florida Supreme Court has extended the suspension of jury trials through April 17, 2020 while the Orange County Clerk of Courts continues to limit in person services in order to safeguard everyone during COVID-19." Click HERE to see what in-person services are available and what has been temporarily suspended.
But the good news: there's now another option for us to "bypass" these court closures. In addition to still being able to use our regular E-file portal, the Florida Supreme Court just relaxed guidelines on the swearing in of witnesses. During regular, non-Corona times, witnesses and clients must be physically present in front of a notary to be sworn in in order to provide testimony through depositions or affidavits. But now, as of the Court's new ruling, we can swear in a witness or client using web conferencing programs. Everyone is on the conference but from the safety of their own homes or offices. Similar measures are being used in courts all across the country.
But, regardless of what the court systems are doing, rest assured that we are working and remain here for you. You can still call us and email us like normal. And we are set up to perform virtual meetings, depositions, hearings, mediations and whatever else is needed.
Here is a partial copy of Chief Justice Charles T. Canady's order:
"WHEREAS the World Health Organization has declared the Coronavirus Disease 2019 (COVID-19) a pandemic, the Governor of Florida has declared a state of emergency exists, and the Surgeon General and State Health Officer have declared a public health emergency exists, and the Florida State Courts System must take steps to mitigate the effects of the COVID-19 on legal proceedings and participants in those legal proceedings; and
WHEREAS mitigating the effects of COVID-19 is a high priority on the Florida State Courts System; and
WHEREAS it is the intent of this order to suspend any actual or implied requirement that notaries, and other persons qualified to administer an oath in the State of Florida, must be in the presence of witnesses for purposes of administering an oath for depositions and other legal testimony, so long as the notary or other qualified person can both see and hear the witness via audio-video communications equipment for purposes of readily identifying the witness; and
WHEREAS a public health emergency currently exists in Florida requiring mitigation including social distancing measures meant to reduce the increase in person-to-person transmission of the virus that causes COVID-19; NOW THEREFORE, under the administrative authority conferred upon me by article V, section 2(b) of the Florida Constitution and Florida Rules of Judicial Administration 2.205(a)(2)(B)(iv) and 2.205(a)(2)(B)(v),
IT IS ORDERED that:
1. Notaries and other persons qualified to administer an oath in the State of Florida may swear a witness remotely by audio-video communication technology from a location within the State of Florida, provided they can positively identify the witness; and
2. If a witness is not located within the State of Florida, a witness may consent to being put on oath via audio-video communication technology by a person qualified to administer an oath in the State of Florida; and
3. All rules of procedure, court orders, and opinions applicable to remote testimony, depositions, and other legal testimony, including the attestation of family law forms, that can be read to limit or prohibit the use of audio-video communications equipment to administer oaths remotely or to witness the attestation of family law forms, are hereby suspended, and will remain suspended until the expiration of the provisions of paragraph five in In Re: COVID-19 Emergency Procedures in the Florida State Courts, Fla. Admin. Order No. AOSC20-13 (March 13, 2020), and any orders extending AOSC20-13.
DONE AND ORDERED at Tallahassee, Florida, on March 18, 2020."