$0 income for 18 months: LIVE EVENTS industry decimated during pandemic and wrongfully denied grant money
We read about how hard the pandemic hit the restaurant industry. How many employees were laid off from Disney. And how backed up materials are for construction sites.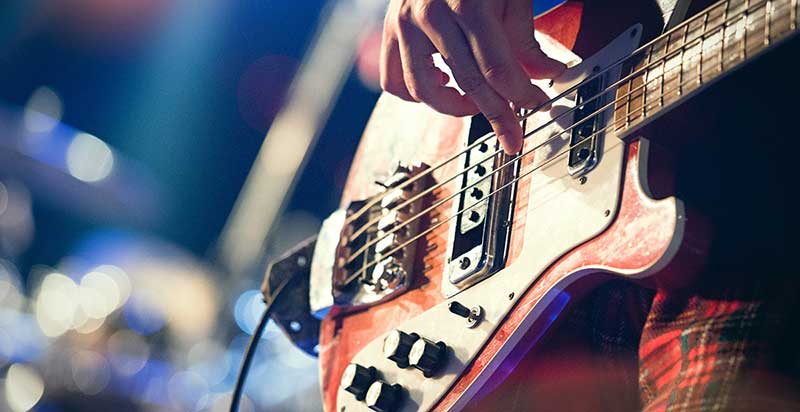 Call Us 24 Hours a Day at 407-839-0866 or Fill Out The Form Below to Schedule Your Free Consultation
All these storylines make headline news.
But a huge group of people—upwards of 12 million—have sat without work since March 2020: live events workers. And the very program that was meant to help them, a $16 billion grant called the Shuttered Venue Operators Grant (SVOG) administered by the Small Business Association, is the denying necessary money to keep these businesses and people afloat.
Michael Strickland, Chair and Founder of Bandit Lites, has worked on Live Events with some of the biggest names in music and entertainment, from Garth Brooks to Jimmy Buffett, The NFL to NASCAR. Strickland has become the voice of live event businesses in their plight for Congress to help the flailing industry.
"We all have sat idle since March 13, 2020," Strickland said. "All of us, all the time. We cannot work until crowds of 10,000 plus are allowed. Our entire industry sits at zero income and will until well into 2021. The media is concerned over the 40,000 laid off airline workers, but not a word about the 10 million out of work entertainment people."
"I have spent the last 18 months attempting to work with the SBA, only to be rebuffed at every turn."
Strickland points out that the SVOG needs to include all workers affected in the live events industry, including: artists, actors, performers, sound, lighting, video, pyrotechnics, lasers, caterers, rigging, trucking, bussing, staging, wardrobe, designers, dancers, opera, theaters, festivals, tours, orchestras, corporate shows, trade shows, conventions, speakers, TV studios and stations, radio stations, film, theme parks and attractions, labor companies, freelance workers, circuses, fairs, rodeos, water shows, freight, drapes, power, radios, manufacturers and many others.
BY THE NUMBERS:
Live events is an $877 billion dollar industry, per the US Bureau of Economic Analysis
Live events employees between 10 and 12 million people, many as freelance workers.
97% of freelance workers have lost their job.
89% of W-2 workers have lost their job.
96% of companies have laid off staff and cut wages.
Over 90% of the companies in live events have lost 90% or more of their revenue.
MORE BACKGROUND: THE SHUTTERED VENUE OPERATORS GRANT
The Shuttered Venue Operators Grant is a $16 billion federal program created to provide financial assistance to one of the hardest hit groups of professionals and businesses during the Covid-19 pandemic—people in the performing arts field. This includes live venue operators, theatrical producers, live performing arts organization operators, museum operators, motion picture theater operators and more.
The problem? An abnormally large number of applicants were wrongfully denied funding. The denial rates under the program significantly exceed typical government grant programs. Denying the grant money to performing arts businesses at their most vulnerable time has had catastrophic consequences, causing businesses to close and others to unnecessarily struggle.
What Is The Solution?
We have assembled a legal team to help you fight for money that you need to keep your business going during the Covid 19 pandemic.
The Maher Law Firm, best known for its groundbreaking work against big tobacco, is teaming up with Wagstaff & Cartmell, nationally recognized trial attorneys, and the law firm of Jeffrey E. McFadden, who brings decades of experience litigating administrative claims involving the federal government in Washington D.C., to litigate these cases.
There is no better team to help solve this problem.
All cases will be handled on a contingency fee basis – there are no fees or costs unless we resolve your case.
If you've been denied grant money under the SVOG program, please call our law firm at 407-839-0866.